Like you, we are closely monitoring the Coronavirus pandemic, and acting as quickly as possible to continue serving you to the best of our ability, while maintaining a safe environment for our team, clients and tenants.
Safety is Top of Our Mind
We have continued to take enhanced measures to clean and disinfect all tooling, equipment, porta potties, and other high-touch points at our projects throughout the day.
As recommended by state and local health officials, we encourage our team to wash, or sanitize their hands at multiple times during the day.
We've modified our crew structures to accommodate the 6' social distancing rule, including renting additional equipment to ensure proper distance among crew members.Most of our work can be completed working in small crew sizes of 2-6 members, with minimal interaction from other parties.
All team members are required to stay home if they are sick.
Superintendents are equipped with infrared red thermometers to take temperatures of crew members throughout the day (in an abundance of caution).
We will continue to monitor the CDC, and government recommendations daily and modify current practices as recommended.
Please contact our office with any questions at any time.
We are here to assist.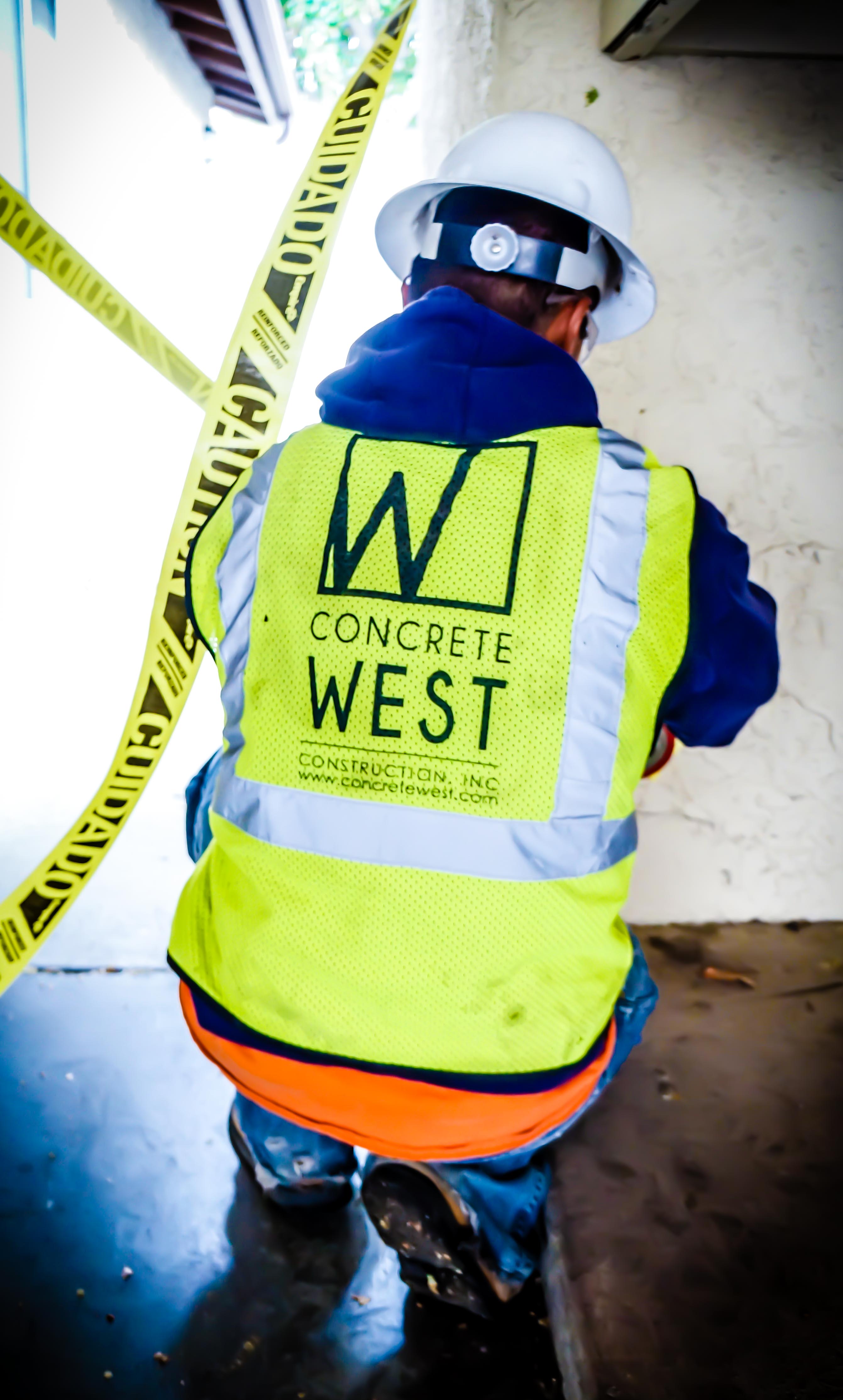 Contact Concrete West Today!
Let us save you time, money and solve your structural problems. Our favorite projects combine multiple structural trade. Whatever your construction goals, we're happy to be a resource for the structural trades and help you get there.